Purchasing a new home can be a major undertaking. We understand the complexities you face and as your Buyer's Agent we are prepared to help with all of the details including:
Finding that "right" property that really matches your needs and wants.
Helping you evaluate a property's worth.
Negotiating the right price and terms.
Arranging inspections and other services.
Selling your existing home quickly and at the right price.
Representing your interests from first look to final closing.
Click Here to See Our Latest New Jersey MLS Listings!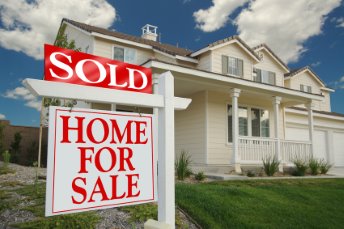 Selling your existing home quickly at the highest possible price is everyone's goal. We will make it our goal, too, and we know how to make it a reality. We will help with all of those important steps that make the difference:
Establishing the most effective sales strategy for your property.
Determining what repairs or upgrades will make a difference.
Setting the right price and terms for a fast sale.
Dealing with Buyer's Realtors to your best interests.
Tactically evaluating offers made.
Representing you at the closing.
19 Point Maximum Home Value Marketing Plan
Submit your home listing for exposure to over 10,000 active agents in two Multiple Listing Service systems. This doubles your exsposure!!!
Make your home stand out by advertising with Talking House; 
Present you with professional advice on presenting your home to show exceptionally well, and sell for the greatest possible price; 
Create custom publicity flyers about your home for personal distribution to each active agent in the community and the public 
Promote your home on our community, Realtor tour schedule to be examined by hundreds of active agents. 
Place your home on the internet, Realtor.com, N.J.M..L.S.com, G.S.M.L.S.com, CovielloRealty.com, BCPCNJRE.biz. 
Maximize showing exposure through professional signage; 
Enhance convenience of buyer viewing by placing lock boxes on your home – N.J. & Garden State M.L.S. 
Promote your home to the public through Open Houses; 
Educate you and potential buyers on the numerous methods of financing the purchase of your home. 
Send mailings to residents in your neighborhood promoting the features and lifestyle benefits of your home; 
Personally speak with a minimum of 100 of your neighbors about your home, neighborhood benefits, and their knowledge of potential buyers; 
Keep you educated and up-to-date on listing and selling market conditions in your area; 
Update you on all activity regarding your home: agent showings, Open House attendance, agent tours, and sign inquires, etc. 
Follow-up on all agents who have shown your home to answer questions, and further motivate buyer interest; 
Ensure that any offers from buyers are pre-qualified and capable of closing on the purchase; 
Represent you in contract negotiations with buyers to help generate the highest selling price for the home; 
Coordinate escrow, financing, and closing activities on your behalf to ensure a smooth, hassle –free closing; 
Personally deliver your proceeds check at closing of your home. 
Our Guarantee For Listing Your Home
No if's, ands or buts about it – if your not 100% satisfied with our service, for any reason what so ever, real or imaginary, you will inform us in writing. We must provide an answer satisfactory to you within two weeks or you can cancel this listing agreement without recourse or repercussion.